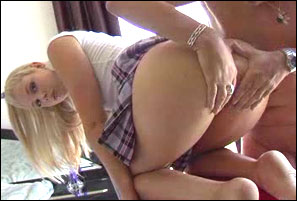 Another horny girl from So Cal, Sarah has danced and pranced, but never been photographed or video'd before.

This girl really likes to be fucked hard and our meat gives her everything she wants, including a deep anal-pounding even you mom would be proud of, before unloading on her pretty little face.

It's great to shoot girls who enjoy glazed faces so much!